An entrepreneur at heart, creative and passionate, I'm probably one of those women who love a challenge and do not hesitate to throw themselves into it. Always fascinated by fashion and on the road for work as a typical "frequent flyer", I was inspired to create "De Marquet", my own brand of handbags whose name I chose in honor of my noble Viennese great-grandmother, four years ago. The iconic "Night&Day" is a bag with interchangeable covers, appreciated by women who travel often for its practicality but also because it reflects a new and sustainable way of consuming less, but consuming better. For the "Night&Day" with its smart concept and interchangeable covers, entirely "Made in Italy" by Tuscan artisans, I'm always on the lookout for collaborations with renowned and also emerging artists; I see each cover as a real territory of expression. These collaborations not seldom lead to beautiful and precious friendships, and that's one more reason why I thoroughly enjoy what I do: I am interested in people and their stories. What inspires them, what they stand for, what they believe in. As far as I'm concerned, I believe in the spark, the courage to turn and pivot one's life towards a dream. I will not stop believing in dreams, and I very much hope the same for you. Thank you for taking your time to stop by our De Marquet site. I hope that – while you are browsing – you feel the passion and love we put into what we do. 
Sincerely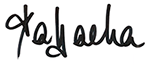 Sustainability is on everyone's lips these days. I'm not entirely sure that everyone actually means the same thing, to be quite honest. Be that as it may, I am convinced that the most important thing is for everyone to adopt a new mindfulness and for us to try to make a contribution, however small.
At De Marquet, we strive to incorporate sustainable and social considerations into our product development. It was important to us from the beginning to be "Made in Italy" and to produce locally, which is why our ateliers are located in the heart of Tuscany. What we particularly value in our production atelier is that it is a re-integration facility, meaning that 30% of its employees are people with a physical or mental disability or come from difficult social circumstances. In Italy, this is called an "ONLUS". During COVID19 and the related lockdowns, it was especially important to keep these jobs safe, which is why our production facility, which usually manufactures bags and shoes, converted some of its machines to produce masks. This helped save jobs, kept people occupied and supported the community. For us, this is a great example of sustainability and social responsibility, which we are proud to support. Sometimes it's the little things that you hardly notice that make the real difference, don't you think?